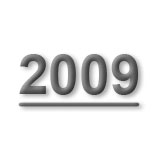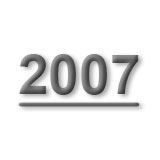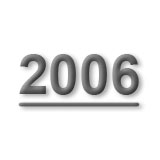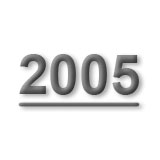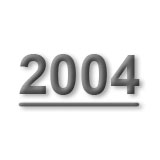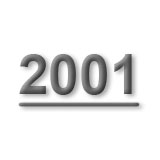 Power Tour
Home Page
Parade Train
Chevelle SS
V8 Falcon
Dodge Dakota


SiteMap+E-mail
© Copyright 2010 www.mytrain.com All.rights.reserved.
"This isn't a car show, it's a gathering of people that all have a common interest. The love of their vehicles and meeting other people with the same interests."
by live2run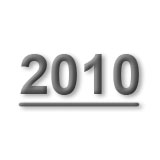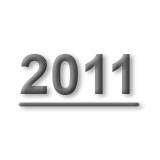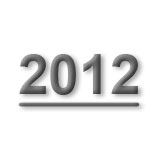 Hot Rod magazine's 2010 Hot Rod Power Tour venue info and maps
Venue links to venue, address is a MAP, city is a link, state is a MAP, Zip is gas prices.
---
2010 Hot Rod Power Tour countdown: (visitor )
The biggest traveling car show / car cruise in the world.
Words cannot describe what an amazing event this is, it takes pictures.
more
2010 Hot Rod Power Tour Pictures are here

day 1, Newton, Iowa,36 pix

day 2, TORNADO

32 Racing pictures

72 License Plate pictures

day 2, Springfield, 24 pix

day 3, DuQouin, 24 pix

day 4,Bowling Green,20 pix

20 Engine pictures

day 5, Chattanooga,16 pix

day 6, Birmingham,16 pix

day 7+8, Mobile, AL 20 pix

20 Favorite Pictures

2010 Hot Rod Power Tour - Maps, gas prices, Links, dates, Locations

Venue links to venue, address is a MAP, city is a link, state is a MAP, Zip to gas prices. 2010 route
June 5 - Iowa Speedway, 3333 Rusty Wallace Dr., Newton, IA (start) 50208

June 6 - Springfield Convention Bureau, 109 N. 7th St, Springfield, IL (308 mi) 62794
June 7 (lunch) - Mid-America Motor Works, map, Effingham, IL (94 mi) 62401
June 7 - DuQuoin Fairgrounds, 655 Executive Dr, Du Quoin, IL (106 mi) 62832
June 8 - County Airport, 1000 Woodhurst St, Bowling Green, KY (242 mi) 42103
June 9 - Chattanooga State, 4501 Amnicola, Chattanooga, TN (196 mi) 37406
June 10 - Regions Stadium, 100 Municipal Dr, Birmingham, AL (147 mi) 35216
June 11 - downtown, City of Mobile, Mobile, AL (259 mi) 36601
Saturday - June 12 - Long Haul awards at Battleship Park (1352 miles)
Any gearhead that can join Hot Rod Magazine's Power Tour 20
10
should make the trip, it's a pilgrimage! Link to Power Tour Forum:
magazine Power Tour Forum
HOT ROD POWER TOUR Histor
y in pictures
1995
http://www.kitcarmag.com/thehistoryof_power_tour/

1996
www.mothers.com/powertour/powertour96/1996May12.html
1997
www.selectric.org/powertour97/day04/index.html
www.selectric.org/powertour97/index.html
www.mothers.com/powertour/powertour97/PT97_Txt/PT97_May17.html
1998
www.mothers.com/powertour/powertour98/PT98_Txt/PT98_May7.html
www.compcams.com/Community/Default-old.asp?page=events&level=day&parentid=1
1999
www.yearone.com/enthusiast/toursandevents/99yopowertour/pwrtour.html
www.compcams.com/Community/Default-old.asp?page=events&level=day&parentid=2
www.compcams.com/Community/Default-old.asp?page=events&level=day&parentid=3
2000
www.firewheelclassics.com/hot_rod_power_tour_2000.htm
www.compcams.com/Community/Default-old.asp?page=events&level=day&parentid=4
2001
www.hotrod.com/eventcoverage/24518/index.html
www.compcams.com/Community/Default-old.asp?page=events&level=day&parentid=5
2002
www.hotrod.com/eventcoverage/89178/
www.compcams.com/Community/Default-old.asp?page=events&level=day&parentid=7
2003
www.motortrend.com/features/news/112_news030307_hr
www.compcams.com/Community/Default-old.asp?page=events&level=day&parentid=9
2004
http://www.hotrod.com/2004powertour/113_2004_power_tour_home/index.html
2005
http://www.hotrod.com/113_0410_powertour/index.html
2006
http://www.hotrod.com/eventcoverage/01/hot_rod_power_tour/2006/index.html
2007
http://w3.www.hotrod.com/eventcoverage/01/hot_rod_power_tour/2007/index.html
2008
http://www.powerperformancenews.com/forum/2008-hot-rod-power-tour-coverage-544.html
2009
http://www.hotrod.com/2009powertour/index.html