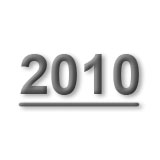 2010 Hot Rod Power Tour Pictures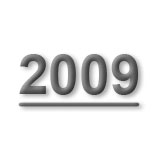 2010 Hot Rod Magazine Power Tour official website June 5-12 Newton, Iowa to Mobile, Alabama
Pictures of June 5, 2010 tornado that hit Magnolia, Illinois at 8:30PM
Power Tour pictures: Day 1 pictures, Day 2 pictures, Day 3 pictures, Day 4 pictures, Day 5 pictures, Day 6 pictures, Day 7 pictures, Day 8 pictures
Power Tour day 2, Sunday, June 6, 2010, I got a call from cousin Amie. Tornado hit some of our family's homes in Magnolia, Illinois!
I asked the "Stampede Mustang Club" to get me some Springfield stop, Power Tour pictures, because I'm going to help my family!
No injuries in the town, so it won't be on the news. I will catch up with Power Tour on Tuesday in Bowling Green, Kentucky.
| | | | |
| --- | --- | --- | --- |
| cousin Cindy's upstairs roof | Cindy's roof from driveway | Cindy's utility shed | Cindy's utility shed2 |
| cousin Jerry's front yard | Power company equipment | Jerry's chimney | Jerry's new addition |
| the front of cousin Lisa's house | her 5 year old son's bedroom wall | everybody went to the basement | Lisa's neighbor hid in the bathtub |
| Aunt Dorothy's big front yard tree | Aunt Dorothy's garage damage | Aunt Dorothy's garage has a "tilt" | cousin Nicole's 5th wheel trailer |
Return to: Santa Fe Super Chief Return to: Blood Sweat and Gears
| | |
| --- | --- |
| www.DotComForwarding.com | Copyright © 1996-2010 Charles |