Everyone read about the fraud and mishandling of funds donated after the 9-11 Tragedy in New York.
Beware of any E-mail Solicitation.
It is a bad idea to use a credit card on the Internet for anything. To send money for the 2004 Indian Ocean Tsunami relief funds see the links below, and mail them a check.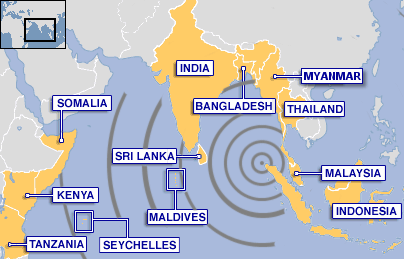 Best organizations with address and 800 numbers:
These four use the money to help people,
not for TV ads and monstrous salaries.